MANUAL OR AUTOMATIC TYPE FIRE FIGHTING HOSE REEL QATAR
Short Description:
Rated Working Pressure: 0.8MPa
Jetting Test Pressure: 0.4MPa
Jetting Length: More than 6m
Flux: More than 24L/min
Hose Size: 3/4 Inch, 1inch
Hose Material: PVC
Hose Length: 20m,25m,30m,45m

| | |
| --- | --- |
| Item No. | Specification |
| HR02 | 33mm x 20mm/25m/30m |
| HR02A | 33mm x 20mm/25m/30m |
| DO OEM | |

1. Model : HR02
2. Rated Working Pressure : 0.8 MPa-1.6 MPa
3. Jetting Test Pressure : 0.4MPa
4. Jetting Length : More than 6m
5. Flux : More than 24L/min
6. Hose Size : 3/4 Inch, 1inch
7. Hose Material : PVC
8. Hose Length : 20m, 25m,30m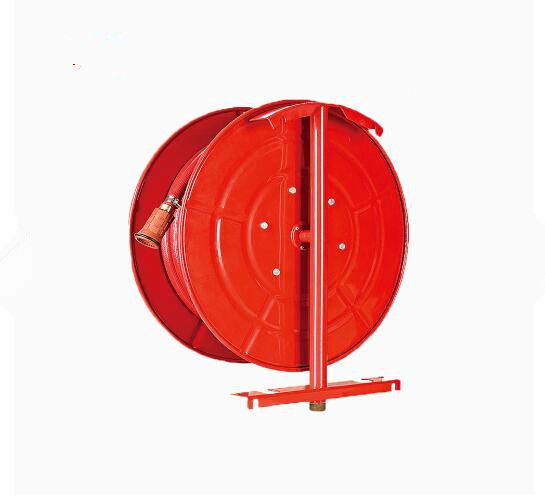 How  To Roll Hose On Reel: 
(1)  Lay the hose straight and flat on the ground.
(2)  Fold the hose in half laying flat on the ground so that the couplings are together one above the other. One half is now laying flat on top of the other half.
(3) Roll the hose on the reel, beginning at the folded end that does not contain the couplings. You should end with a nozzle and a female coupling.
(4) Attach female coupling to water source so hose is ready for immediate use. Hose must be unrolled  before water valve is opened.